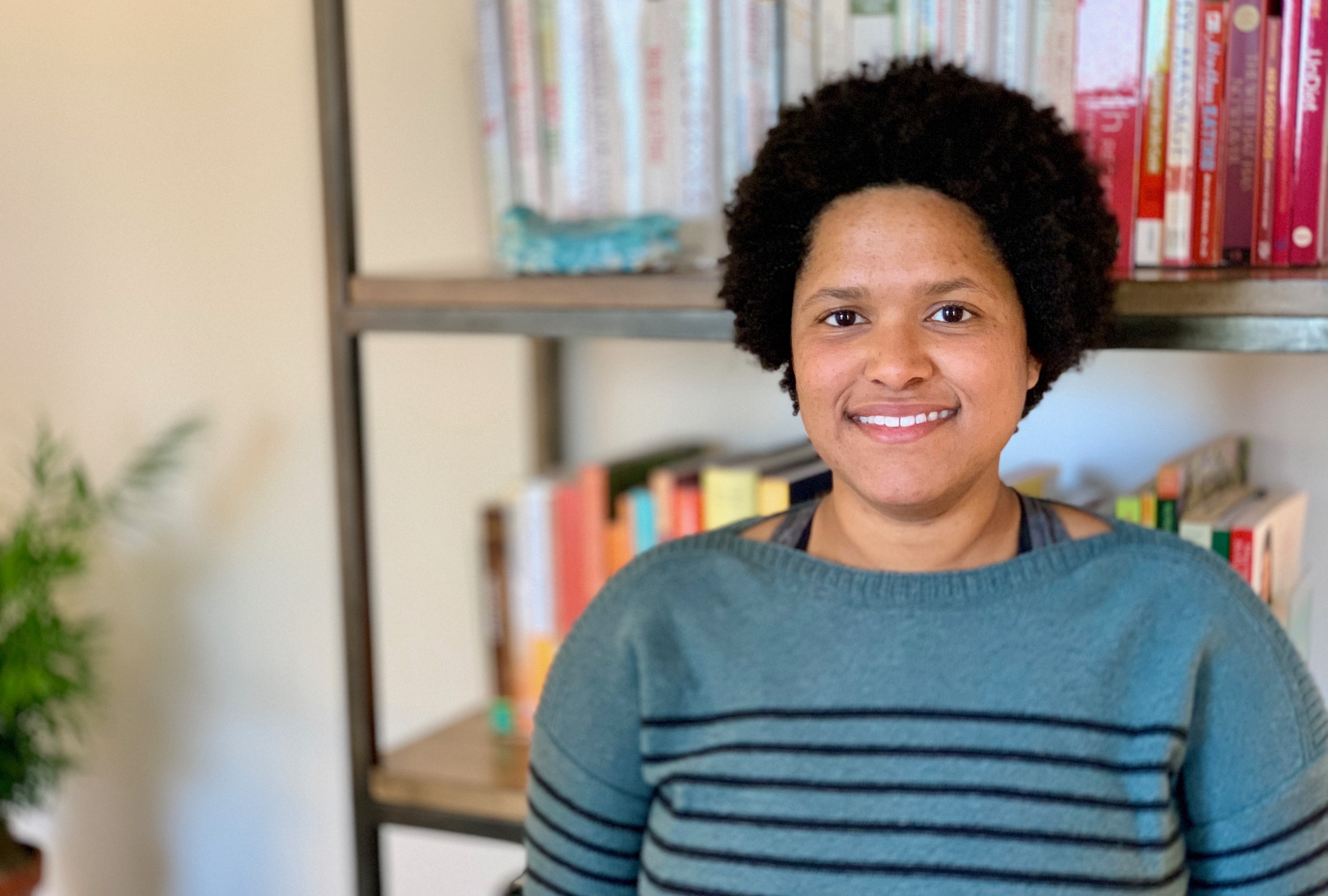 Spotlight on Lauren Butler, LMT
We recently interviewed our newest team member, Lauren Butler, LMT, to learn about how she got into the field of massage therapy, what inspires her and how she takes care of herself so she can take care of you! Read on for her answers or check out the highlights video we made!
How did you become interested in massage therapy?
Well, I was in my first year in college and my intention was to become an RN, and actually, I flipped my car five times in the country. After I went through the healing process of being in such a terrible wreck, I saw a commercial for massage therapy while I was recovering at home and thought, "that's what I need! I need to look into that!" I left college and went to massage school and that's pretty much the condensed version of what happened. 
What do you love about the field and how do you stay inspired? 
There's so much more about massage therapy than just hands-on massaging. I love the holistic lifestyle — it could be complementary of acupuncture, the way we eat, meditation, so not just massage as a modality, but what it might lead you to. 
I think there's just so much interesting stuff out there. I go into a rabbit hole and something will pop up and I'll start digging toward it. I'll read a story about how massage therapy is making this incredible impact on people and I think, "I need to learn that! Is it really working or is it nonsense?" There are so many incredible things happening in the field and so much information — there is a lot to learn. 
In your opinion, what makes for a successful session with a client? 
I think that it's more about communication. So, as soon as they are in the room with you, if this is a person you've never seen before, you ask them questions that will help pull out answers. For instance, what are they looking for? Do they have any injuries? Are there any problems going on? Any past surgeries? What are they looking to get out of the massage?
You can read on a sheet of paper and it can say that Sally may have lower back pain, but if Sally is not also telling you what workouts she's doing or what injuries she's had in the past, you won't know what issues you need to work on. Or, maybe she might have lower back pain, but has a stressful job and just wants to relax. She doesn't want you to dig into the lower back pain and simply wants to de-stress. It's all about communication and what they want. That's how you're going to have a successful session. 
What is one thing you wish everyone knew about massage therapy? 
It's not just about deep tissue! Some people come in and say, "I just need deep tissue. It's the only way I'm going to feel better. It's the only way to break this up." But, there are so many modalities that use light pressure, very light pressure, that may have the same impact or more than deep tissue, because you might just tense up and I can't get into that muscle. So, I just wish that more people would come in with an open mind and know that we don't have to beat them up for them to feel better. We can come in here with a more approachable way of massage than being so harsh where maybe you're not going to come back and have bruises the next day when you wake up. Deep tissue is not always the answer! 
What is your self care routine and what activities do you engage in to support a healthy lifestyle? 
I try to go to yoga four or five times a week. I do oil pulling — I believe that it works, but it could be all in my head! I oil pull every night. I believe you should eat a plant-based diet. For me, that works. I also believe, weirdly, that bananas cure everything! Also, just taking a mental break if need be. That's a big self care activity for me if I feel overwhelmed or I'm doing too much, just taking some steps back and be by myself. 
When you're not at AoH, where can you be found?
Well, I have a lot of trainings that I'm doing. I'm in the middle of doula training and I'm also almost finished with my yoga training. I'm getting a lot of my yoga hours and with the doula training, I've been reading a lot of books about birthing and soon I have to get my actual hours, so maybe the hospital birthing centers! Right now, I am mostly at home studying. 
If you had to live on a desert island and could only bring three things with you, what would they be? 
I'm hoping there is electricity. I would have to bring my dog, Cinnamon. I listen to podcasts and audiobooks all the time, so my phone to listen to those! I'm going to say a blender so I can easily eat all the fruit that I'm picking off the island. I'm still not going to eat the animals because I'm vegan! 
Lauren Butler has been practicing as a licensed massage therapist for eight years and has experience in a variety of settings. She draws from her knowledge and training in Deep Tissue, Sports, Swedish, Table Thai, Prenatal, Postpartum, and Myofascial Release to tailor each session to the client's unique needs. In addition to her passion for bodywork, Lauren is currently undergoing training to become a 200-hour yoga instructor. She is also a Level 1 Mama Glow doula trainee. 
See Lauren's availability and book an appointment today!