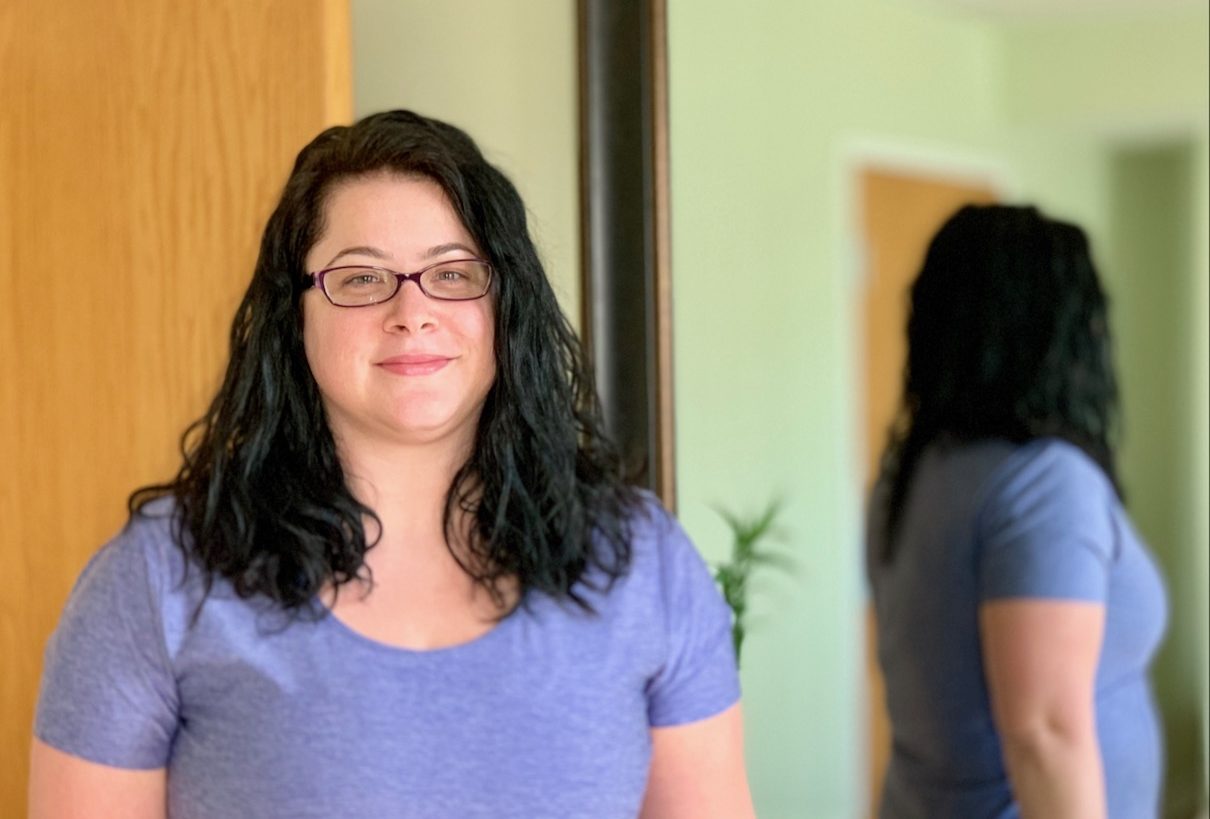 Spotlight on Barbara Mugge, LMT
To continue our Spotlight Series, we interviewed Barbara Mugge, LMT, who has been with AoH almost since it's inception in 2008. Fun fact: Barbara and Chrissy attended massage school together and have been friends and coworkers ever since! Read on to learn more about Barbara. 
How did you become interested in massage therapy?
When I was a kid, I used to give my dad a lot of back rubs after he came home from work and he always said he felt really good afterwards. Then, moving onto college, I would give friends back massages and they would report back the next day that they felt so much better, "you worked on that knot!" I didn't even know what knots were, but I knew there was a tense spot and from there, I had a love of doing massage. When I moved down to D.C., I decided to seek it out and here I am! 
What do you love about the field and how do you stay inspired?
Basically, what it comes down to is I like helping people. 
As far as staying inspired, when we go to conventions, like last summer, we had the National Convention for the American Massage Therapy Association. You get to learn new techniques and you're surrounded by people with a lot of passion for the field and it invigorates you. In this last convention, they were focusing on the benefits of massage for veterans and that inspired me to seek out CAUSE, which is massage therapy for vets and their family members at Fort Belvoir. I'll be volunteering with the organization beginning this summer. 
What techniques or modalities do you employ during your sessions? 
Most of my sessions are using a combination of deep tissue, Swedish and sports techniques. I also do positional therapy, which is active and passive stretching and in particular, there is a hip balancing series that my clients have come to love. They'll come back in a follow up visit and say, "can we do those stretches again? They really made my low back feel good. I feel like I'm walking better!" So, we like to incorporate that in the sessions. 
Is positional therapy good for a certain population? 
It's kind of all encompassing. When I see on an intake form someone has low back pain, that's when I say, "hey, if you're wearing comfortable clothing, let's explore positional therapy." It's much easier to do over the sheets since that's when you're doing the hip stretching. It's really good for any population. 
When I was learning this course at Kripalu and we had to work on outside clients, we had someone who was in an ATV accident. Their arm was completely severed. It had been a few years since the accident and she was in constant pain. I didn't work on her, but the instructor and one of the students performed positional therapy on her. The next day, in the hallway, she saw the therapist and said it had been the first time she had been pain free! 
The instructor wasn't getting results from different modalities, so he took principles from muscle energy technique and strain-counterstain and combined the two to develop positional therapy. 
What has been the highlight in your career thus far?
I think the highlight is just working as massage therapist for over twelve years now. The lifespan of the average massage therapist is 4-6 years. There might be burn out, they might be using poor body mechanics and a whole host of reasons. To have worked twice as long as the average massage therapist is pretty impressive! 
In your opinion, what makes for a successful session? What do you hope to achieve with each client?
Communication is key. At the start of every session, whether it's their first visit or someone who comes in regularly, I always ask what their intention is, what they hope to get out of it and if there are any areas to focus on. It's important to make sure we address those issues. I always try to lay out a loose plan and let them know it is their time, so if they want more focus as opposed to full body, or vice versa, we'll make it happen.
What is one thing you wish everyone knew about massage therapy?
It's not a luxury. Everyone should be getting a massage — it's great for well-being. If you have issues, we're here to help you. It can be relaxing, but a lot of the clients who come in to see us do have an underlying issue. Some are late to the party and they might be in their forties or fifties and it's their first massage ever. Afterwards, they ask, "why did I wait so long?" They have a stigma that massage is a spa-type fluffy robe type experience and it doesn't have to be that way. We're here to support your overall wellbeing. 
What is your self care routine and what activities do you engage in to support a healthy lifestyle?
Before each session, I do a little stretching. I also get regular massages and walk. At the gym, I like to do BodyPump, which incorporates a lot of strength and cardio, and yoga. I like to keep it dynamic and do a little bit of everything. 
When you're not at AoH, where can you be found?
I have a full-time job as a financial analyst. I support the Department of Defense as a contractor. So, when I'm not doing massage or at my desk, I am doing self care or hanging out with friends, traveling, eating at good restaurants or seeing a show. 
In preparation for the zombie apocalypse, you make an emergency bag. Name a few things you'd pack for survival and why. 
First off, I probably would not survive, but in the event that I do, I want one of those water filtration bottles you can get at REI. Lots of protein snacks since I can only have one bag. Probably, a good knife if I had to confront a zombie or cut something. A few rolls of duct tape — if there is anything Myth Busters has taught me is that you can do a lot with duct tape! 
Barbara specializes in tension reduction and relaxation incorporating Deep Tissue, Swedish, and Sports Massage to address each client's specific goals. She also practices Positional Therapy, an effective approach that treats neuromuscular pain patterns using strain-counterstrain and muscle energy techniques, as well as stretching. Clients, particularly athletes and low back pain sufferers, rave about her hip balancing series, which can easily be incorporated into the massage session. Book an appointment with Barbara today!