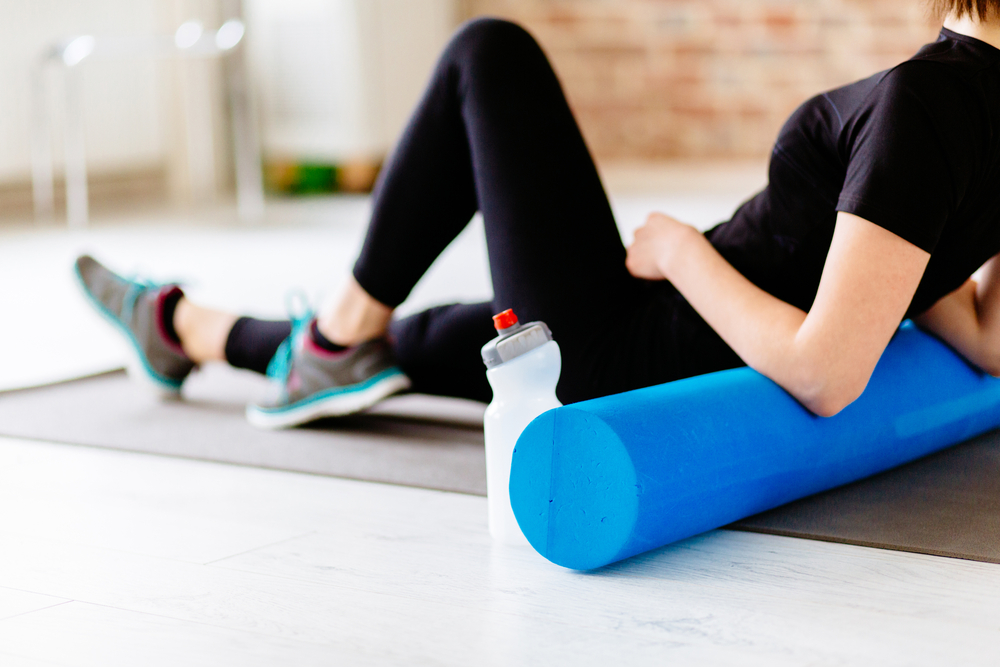 MELT For Low Back Pain Workshop on October 12th!
Join us for this popular MELT Method workshop on October 12th between 11:00 a.m. – 12:30 p.m. with Vanessa Ganser!
Chronic back pain is not only exhausting and frustrating, it can keep you from doing the things you love, or even from getting a good night's sleep. No matter what causes your back pain, you can learn how to help your body heal and rediscover pain-free living at any age.
MELT is a simple self-treatment technique that boosts your body's ability to heal by calming your nervous system and rehydrating your connective tissue. Learn how to return your body to a more ideal state and release compression of your spine from your neck to your low back.
At this 1.5 hour workshop you will learn MELT assessments, MELT moves, and experience how your body responds to the hydrating effects of the MELT techniques. This workshop is right for you if you are interested in tapping into the amazing healing potential your body already possesses!
Everything needed to learn the MELT Method will be provided for use during the workshop. Feel free to bring your personal yoga mat and water bottle, if preferred. Each participant will receive a printed copy of the sequences learned during the workshop.
Wear comfortable clothing that allows ease of movement and access to your hands, forearms, and feet. Plan to remove all rings, watches, bracelets, shoes, and socks during the workshop.
Drink Water! Hydration is a key element of the MELT Method, so drink a big glass of water before and after the workshop.
If you would like your own MELT Method Hand and Foot Treatment Kit and a MELT Soft Roller, they will be available for purchase at the workshop.
Come learn simple techniques that will empower you to live a long, active, pain-free life with MELT Method Instructor and Yoga Instructor, Vanessa.
About Vanessa Ganser
My self-care journey brought the MELT Method to me in 2016, when a colleague at my full-time job in the corporate world handed me a MELT Hand and Foot treatment ball. I was intrigued and found the MELT Method book at my local Arlington library.  After reading the book cover to cover, I knew I needed to learn more. I attended a 13-week series of MELT Method classes at the Walter Reed Center of Arlington Parks and Recreation. As I practiced the techniques I learned in class at home, on my own, I immediately experienced less pain, increased range of motion, and enhanced wellbeing.  It wasn't long before I trained directly with Sue Hitzmann, the creator of the MELT Method, to become an instructor, so I could share this amazing modality with others.  I am now a certified instructor of MELT Hand and Foot techniques, MELT Level 1 techniques, MELT Level 2 techniques, and MELT NeuroStrength Level 1 techniques. 
Discovering MELT provided the missing link in my personal wellness journey. I'm excited to help you discover the benefits of incorporating the MELT Method into your self-care routine. I offer private instruction, group classes, workshops, and corporate classes in Arlington, Virginia and the Washington DC Metro area. MELT is for everybody and every body and I cultivate a welcoming learning environment that is open to all ability levels.
I am also a Yoga Alliance 200 Registered Yoga Teacher and teach alignment focused yoga and chair yoga. I've been practicing yoga since 2002, when a friend invited me to attend a small class taught by a neighbor in her beautiful home studio. From this personalized introduction, I quickly recognized the benefits of yoga in my body, which began my two decade journey of group classes and personal practice all over the world.  I enjoy sharing a personalized yoga experience with students, like the one I was fortunate enough to receive as my introduction. 
In addition to MELT and Yoga certifications and expertise, I have over 24 years of experience as a successful business executive and an MBA from The College of William & Mary. Working in an office environment, I am uniquely positioned to understand the challenges of busy professionals. I've personally experienced the negative impacts of pain, joint compression, and neurological instability from years of sitting at a desk, working at a computer, and sitting in meetings. I enjoy helping clients learn to incorporate micro breaks, self-care, and seated yoga into their daily routine to improve performance, enhance mental clarity, and reduce fatigue.