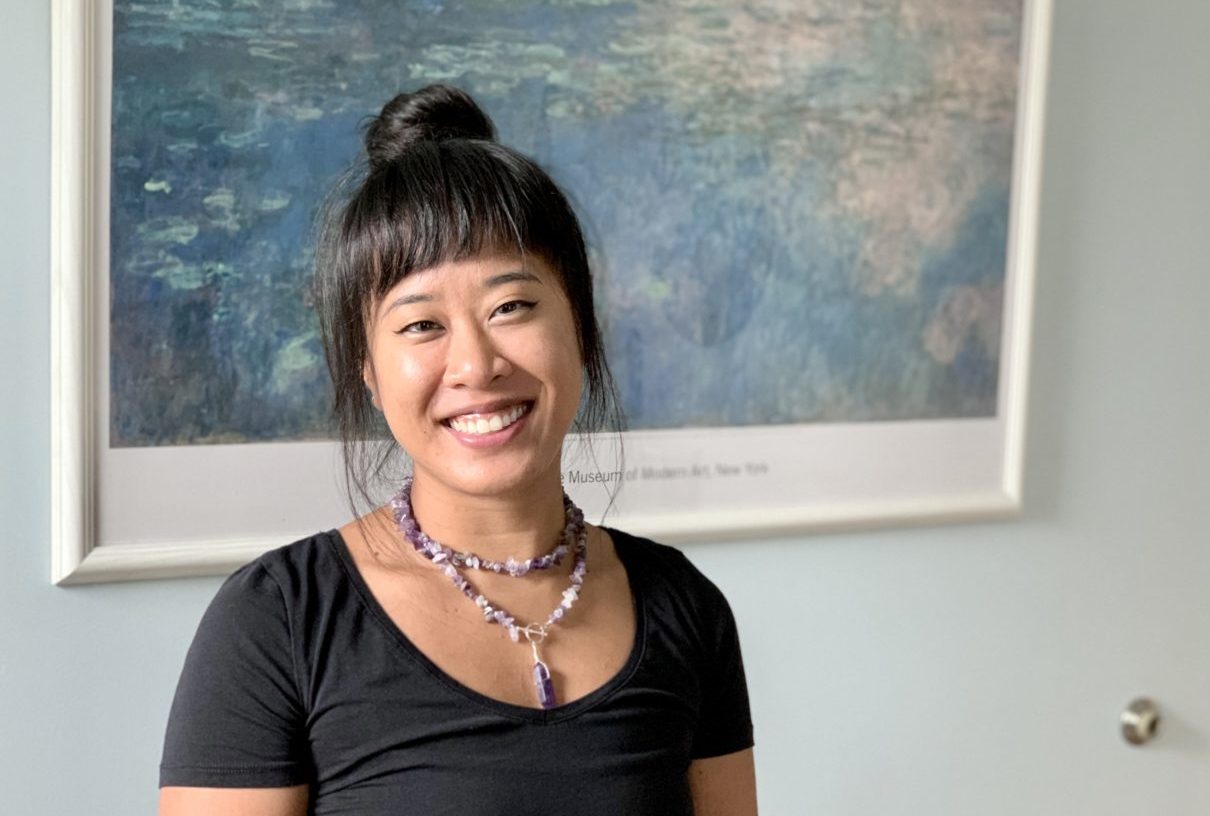 Spotlight on Nicole Jefferson, LMT
We interviewed our newest team member, Nicole Jefferson, LMT, for the next edition of our Spotlight Series. With a solid background in kinesiology, Nicole fuses her knowledge of the human body with a holistic approach to care, empowering clients to play a role in their own health. You would also be incredibly lucky to have a seat at her table on Thanksgiving! We feel so fortunate to have her as part of our practice. Read on for her full interview below.
How did you become interested in massage therapy?
My mom was a nurse, retired now, and my background is in kinesiology. The opportunity just presented itself — I was in a time in my life where I wasn't traveling and wanted to try something new. I knew healing was always in my wheelhouse, but I just gave it a shot and fell in love with it, really. There is no big, grand story!
I really enjoy bodywork and think it's a great way to help someone while still doing something I really like to do — working with human anatomy, muscles and the body as a whole. If I had the dedication, I would've probably been a cardiologist. I love the circulatory system!
What do you love about the field and how do you stay inspired?
I love that the field is growing into something much bigger, particularly, the holistic aspect. I love that there is so much you can do with it. I stay inspired by seeing what works for different people and if they can benefit from one thing, that's really cool and if it doesn't work for someone else, but they benefit from a different approach, I think that's really cool, too.
What techniques or modalities do you employ during your sessions? 
Swedish and Deep Tissue for sure. I do a lot of pinning and stretching. That's one of my favorites because I think it's a good way to work a really active muscle.
After this week, I'll start to use more silicone cupping, which I'm really excited about.
What has been the highlight of your career thus far?
One of the highlights is being welcomed here at The Art of Health. I still can't believe that I'm in a place where I feel so comfortable, celebrated and appreciated, so that's one.
Also, the doors that have opened not only working here, but being a teacher's assistant and giving back and inspiring new people is really cool. While I was in school, I was offered a job as a gymnastics teacher, so the opportunities that keep presenting themselves.
In your opinion, what makes for a successful session? What do you hope to achieve with each client?
Education. If someone can notice a little bit more about themselves in their body, it empowers them once they walk out the door.
What is one thing you wish everyone knew about massage therapy?
I struggle with this question because there is so much!
Massage therapists know and can recognize much more than people think that we do. For instance, a client says, "my mid-back hurts and I just want to stretch it out." Well, actually, it's not that your back is tight, it's overstrained. I think people just want a knot worked out or that one area to feel relief, but looking at the issue more holistically, it's important to open up the chest and work to contract the rhomboids and shorten them so they're not strained. I think that we're knowledgeable and massage therapy requires critical thinking.
Another thing I would tell people is we're not masseuses, we're massage therapists.
What is your self care routine and what activities do you engage in to support a healthy lifestyle?
I exercise and run when I can (and when it's not cold!). I like to do a little bit of weights and lifting. With that being said, my motto in life is I don't ever haveto do anything. So, if I don't want to do something, I don't do it. With moderation obviously, but this is a version of self care, boundaries and having integrity with yourself. If I'm rushing to do something, I will often ask, "what am I doing wrong? Or what can I be doing so I'm not rushing?"
When you're not at AoH, where can you be found?
At home! I am a homebody. I travel a lot so I like to be home cooking, baking, cooking, more cooking and cleaning. I'm usually at home with my dog and my husband if he's not traveling. Anybody is welcome in my home — so, I'm not home by myself! I'm in good company.
You are hosting people in your home. What does the ideal menu look like?
Thanksgiving dinner, hands down! I love Thanksgiving dinner…growing up in a traditional Filipino household, I remember having Cornish hens one year, but usually, there was something with rice involved.
I love mashed potatoes and macaroni and cheese and, when I met my now husband, I discovered turkey with gravy and stuffing. The closest I got to turkey with gravy growing up was school lunch meals, but I still remember it being really good. A piece of white bread with turkey and gravy on top and mashed potatoes on the side, I remember loving that! I LOVE Thanksgiving dinner — the green bean casserole, stuffing, macaroni and cheese, potatoes. So much so, for our wedding we had two buffets — a Filipino dinner with a big roasted pig and Thanksgiving dinner with all the fixings!
Nicole incorporates Swedish, Deep Tissue, Medical Massage and Cupping techniques into her sessions individualizing care for each client's unique needs. Her philosophy as a massage therapist is to help others come into deeper understanding and relationship with their body and its mechanics. She offers massage as a way to live, work, and move through life more comfortably and productively. Book an appointment with Nicole today!